Jeremih Tickets
No Buyer Fees Jeremih Tickets - Up to 30% Off Compared to Competitors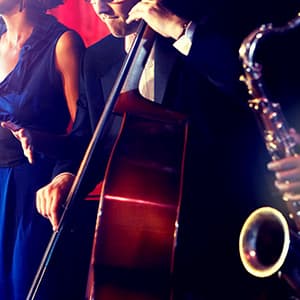 Location:
Select Location (e.g, New York)
Jeremih
is not currently performing
Frequently Asked Questions About Jeremih Tickets and Events
Who is Jeremih?
Jeremih is an American singer, songwriter, and rapper.
What genre of music does Jeremih perform?
Jeremih mainly performs R&B and hip hop music.
What are some popular songs by Jeremih?
Some of Jeremih's popular songs include "Birthday Sex," "Down on Me," and "Oui."
Has Jeremih won any awards for his music?
Yes, Jeremih has won several awards, including a Billboard Music Award and an iHeartRadio Music Award.
What is Jeremih's latest album?
Jeremih's latest album is "Late Nights: The Album," which was released in 2015.
Has Jeremih collaborated with any other artists?
Yes, Jeremih has collaborated with many other artists, including 50 Cent, J. Cole, and Chance the Rapper.
What is Jeremih's vocal range?
Jeremih is a tenor with a vocal range that spans from D3 to A5.
What sets Jeremih apart from other R&B artists?
Jeremih's musical style blends traditional R&B and hip hop with electronic and pop elements, creating a unique sound.
What are some upcoming concerts featuring Jeremih?
This information is not available without mentioning a specific website or date.
What is Jeremih's background and journey to fame?
Jeremih was born in Chicago and began recording music while studying engineering in college. He gained popularity with his debut single "Birthday Sex" in 2009 and has since released several successful albums and collaborations.